---
Track daily information about children: feeding, diapers, sleep, mood, activities, medicines, photos, and more.
Several authorized users can be specified for each child: parents, family, daycare staff,...
Entries are immediately securely synchronized on each user account.
Parents, Nannies and Child Care staff can easily exchange messages and photos via the application.
---
---
---
---
What our users are saying
This app is perfect and keeps everyone on track! They have thought of everything. Love the charts. I can track the patterns of baby's weight, sleep and formula intake with ease. Well done.

tyandlise
iTunes, May 08, 2016

We have three caregivers and this app helps us to keep track of feeding and sleeping schedules. I've used it with all 3 of my kids- love it!

Kara Hughes
Google PlayStore, May 19, 2016

This is a great app, and it's so helpful in keeping track of everything especially when you're exhausted and haven't slept.

Minionrush player 817
iTunes, May 12, 2016

Really handy, easy to use and I love the timeline graph to help spot patterns in what baby is doing (feeding and sleeping, especially).

Katy Alexander
Google PlayStore, May 1, 2016

We tried 4 apps before this- all free. None of them worked. This app is everything we were looking for and more. Not only can we both see information (it actually syncs, unlike other apps!), but the babysitter uses it all day so I can see everything my little one does while I'm at work. Completely worth the money. Phenomenal.

Kalasinski
iTunes, May 03, 2016

Let's my husband and I keep track of things in this crazy newborn stage. Used it for first kid, using now for second, would absolutely use again and recommend to anybody.

Lisa Brown
Google PlayStore, April 30, 2016

I research the heck out of apps regarding newborn babies. I tried one or two free apps before stumbling on this one. My husband and I absolutely love it! It works so well for feedings and diapers. Helps us keep track of our newborns activities. I can't say enough! Worth every penny!

Momnj1234567
iTunes, April 26, 2016

New baby? Just got through keeping a written log while in the hospital? This is the app you are looking for. Does what you need it to do and much more.

rhythmchanges
iTunes, April 23, 2016

As a nanny- this app really helps my nanny families keep in touch and see what's going on with their kiddos while they're away!

Briggababy
iTunes, April 22, 2016

So useful, well thought out. Worth every penny. Use it a lot with my husband to track our babie's feeds and sleep. Highly recommend it

Toollls
iTunes, April 15, 2016
---
---
Baby Connect is the most comprehensive baby tracking application on the AppStore. It has graphical reports and trending charts, weekly averages, medicine, vaccine and growth tracking, timers, notifications, emails, .csv export, an easy to use interface, unlimited data, and it is the only application that allows you to exchange information in real time with your spouse, babysitter, nanny or daycare.
---
---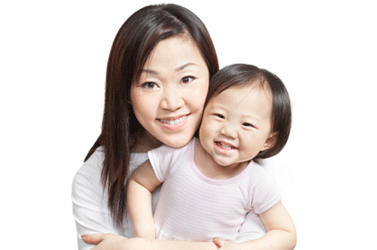 ---
---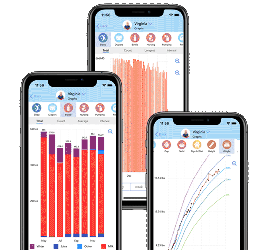 ---
---
You can record feedings, nursing, naps, diapers, milestones, pumping, but also the baby's mood, temperature, what kind of game he's playing, his gps location, and attach pictures. A web interface is also accessible for free at babyconnect.com from any browser, so your nanny or daycare doesn't need an iPhone or an Android phone to view and enter information about your baby.
---
---
You can compare with previous day and previous week averages, and view the data on graphs to identify trends. You can view when was the last medicine or vaccine. You can also track weight, height, and head size, compare with the US or International percentiles and display the growth chart.
---
---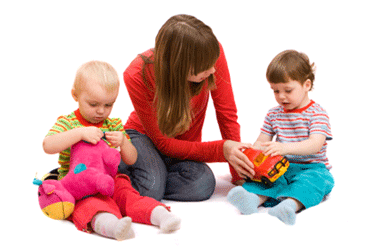 ---
---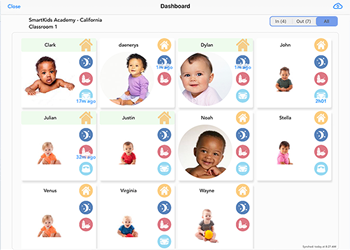 ---
---
With Baby Connect, you can also receive updates from the caregiver while you're away. Setup a notification and you'll be immediately informed when something happens. Your baby will receive much better care thanks to all the detailed information automatically transmitted to each family member, and to the nanny.
---
---
Features
Easily track feeding (bottle, nursing, solid food), diapers, sleep, activities, mood, milestones
Track pumping and expressed milk
Supported Voice Assistants: Siri Shortcuts, Amazon Alexa, Google Assistant
Track medicines, vaccines, sickness, weight, height, head size.
Automatically synchronize data between accounts over the Internet
Display graphical charts of the baby's activities
Display growth charts with percentile comparison.
Display all entries on a graphical Timeline view.
Timer to track nursing duration. The last nursing side is indicated as a reminder.
Timer to track naps, activities, feeding session, mood, ...
Easy to use! Log entries with just a tap
Easily view entries from current and prior days
Email formatted reports to spouses, doctors and nannies/sitters.
Email graphs,
Email Excel-compatible .csv exports.
Upload child photo, indicate birthday, blood type and allergies
Enter free-form notes
Setup as many parents and caregivers as you like
holds unlimited data
Send entries to twitter
More than 100 built-in activities descriptions
Existing built-in descriptions can be customized, new descriptions can be added
Display real time log of activities during the day
Setup Push notifications
Send your gps location, display the location on a map
Track the average number and amount of sleep per day, and the longest sleeping session
Track the average number of BM and Wet diapers per day.
Track the average number, total and average amount of feeding and pumping per day.
Track the number and average nursing duration per day.
The application has been designed for maximum security. Everything is password protected.